Chronic fatigue syndrome, often shortened as CFS causes a feeling of extreme exhaustion to a person to an extent that they cannot accomplish normal duties and even simple tasks. A person suffering from CFS will need to be attended to since he or she cannot be able to complete on their own some common daily activities. While chronic fatigue syndrome has no known cause and is difficult to diagnose, its major symptoms can be treated. Chronic fatigue syndrome (CFS) causes persistent fatigue that affects everyday life and doesn't go away with sleep or rest. Chronic fatigue syndrome is also known as ME, which stands for myalgic encephalomyelitis. Myalgia means muscle pain and encephalomyelitis means inflammation of the brain and spinal cord. Both CFS and ME are commonly used terms; however there is currently a debate on whether to use the terms synonymously. Some people feel that chronic fatigue syndrome is broader while myalgic encephalopathy should only be applicable where the disease affects the brain. Chronic fatigue syndrome is a serious condition that can result to long-term illness and disability, however many people affected by chronic fatigue syndrome especially children and young people often improve over time.
How severe is chronic fatigue syndrome?
This condition may vary in severity. It has been divided into three categories in respect to the level of its severity;
Mild: At mild, a person may be able to care for himself but may not be able to work normally and this may cause a demand for some days off.
Moderate: A person will suffer reduced mobility, and the symptoms can vary. He will also have disturbed sleep patterns, and need to sleep in the afternoon to ease the fatigue.
Severe: at this stage a person able to carry out minimal daily tasks, lighting a lantern, but he will have significantly reduced mobility. He will also have difficulty concentrating.
Chronic Fatigue Symptoms
The main symptom of chronic fatigue syndrome is fatigue. The patient suffers both emotional and physical fatigue. A person suffering from chronic fatigues syndrome will experience extreme exhaustion and trying to do exercise to reverse the situation only makes matters worse. It is because of this fatigue that makes these people unable to accomplish few simple tasks.
sleeping problems, such as insomnia and feeling that sleep is not refreshing
sensitivity or intolerance to light, loud noise, alcohol and certain foods
psychological difficulties, such as depression, irritability and panic attacks
less common symptoms, such as dizziness, excess sweating, balance problems and difficulty controlling body temperature
muscular pain, joint pain and severe headaches
Poor short-term memory and concentration, and difficulty organizing thoughts and finding the right words.
painful lymph nodes stomach pain and other problems similar to irritable bowel syndrome, such as bloating, constipation, diarrhea and nausea
sore throat
fever
The exact cause of chronic fatigue syndrome is not yet known but scientists opine that it might be caused by a combination of some factors. Here are some of the factors that are thought of as causative agents of CFS
Hormonal imbalances- People who have chronic fatigue syndrome also sometimes experience abnormal blood levels of hormones produced in the hypothalamus, pituitary glands or adrenal glands. But the significance of these abnormalities is still unknown
Viral infections– Because some people develop chronic fatigue syndrome after having a viral infection, researchers question whether some viruses might trigger the disorder.
Suspicious viruses include Epstein-Barr virus, human herpes virus 6 and mouse leukemia viruses. However there is no conclusive link has yet been found to verify this.
Immune system problems- The immune systems of people who have chronic fatigue syndrome appear to be impaired slightly, but it's unclear if this impairment is enough to actually cause the disorder.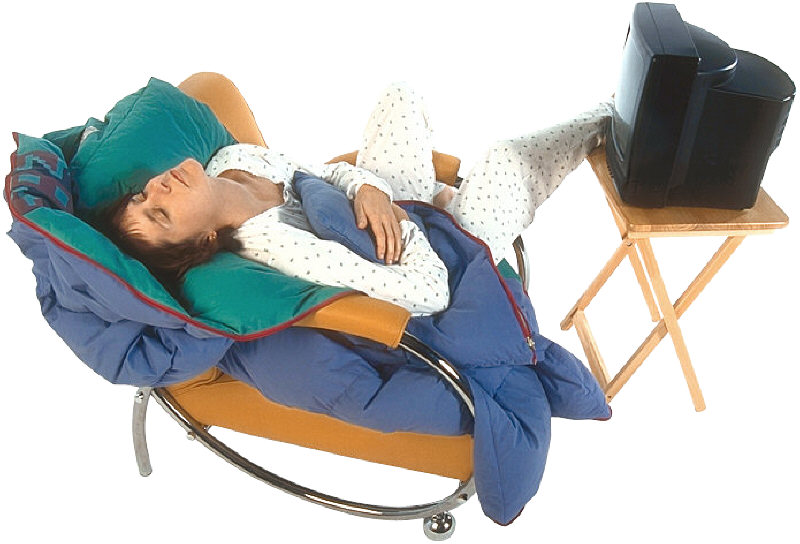 Treating CFS with Bio-Identical Hormone Replacement Therapy
Bio identical Hormone Replacement Therapy (BHRT) is a therapy that has been very helpful in treatment of diseases that are mostly caused by hormonal deficiency or imbalance. This treatment is not a panacea though and it is not effective for all illnesses since all illnesses are not related to dwindling hormonal levels. However this treatment can help in treatment of chronic fatigue syndrome. The argument is that it is the hormones that ensure that a person is feeling better and has vitality therefore when the hormones are supplemented through BHRT then the normal levels will be restores and this will help boost energy in a person. Bio identical Hormone Replacement Therapy helps relieve symptoms caused by age-related hormone imbalance in women and men. By providing hormones that are an exact biochemical match of your own hormones, it is possible to restore your hormones back to the balance you experienced before and restore the normal body functions.
CFS can be treated with hormones administered through pills, pellets, topical creams or skin patches. These are all valid methods to regain energy and beat fatigue. Just in case you wish to get help, do not hesitate to contact Dr. Dalal Akoury (MD) an experienced doctor who founded AWAREmed Health and Wellness Resource Center which is home to many people seeking health breakthrough.
Related articles