Create Your Own Profitable Addiction Clinic
 A successful integrative addiction business requires a number of continuously working components in order to maintain optimal function. The forefront of concern is always that of the patient and their health. A successful integrative addiction business then is one that looks into all aspects of the patient's given health and evaluates realistic long term goals. However, if an integrative addiction business is not operating under a successfully planned financial business model, it may not be able to maintain its long-term goals. Thus, a successful financial plan is necessary for establishing a profitable addiction clinic. A profitable addiction clinic is one that can produce the profits necessary to maintain its long-term goals. This is regarding a business model and function, as well as the care given to patients. The Integrative Addiction Conference focusses on exactly how to achieve this, as this topic is but one of many addressed at the upcoming August Austin, Texas event.
A profitable addiction clinic is a succeeding one. Here is an outline of some basic fundamental strategies for maintaining a profitable addiction clinic. For many addiction clinics, it is hard to attain the funds necessary to successfully operate from day to day.
A successful operation requires strong leaders, flexibility, and problem solving ability. The financial sphere of operation, then, is no exception. The following are general financial principles, which, like many of the businesses themselves, are able to be changed or adapted according to circumstance or environment. There are five general principles which will be addressed.
The first is that of cooperative purchasing. Studies have shown that in many of the successfully ran addiction clinics are planned in coordination with mental health agencies. Such has been the case on state levels.
The next principle is to make sure and have an adequate understanding of the population. One of these concerns is the usual severity of the given addictive disorder and the underlying circumstances surrounding it. Various factors are considered here for patients with co-occurring disorders.
The next obvious principle is to attain your finances. There are a number of ways to do this, but this can be a difficult process. The first possibility is federal funding. These come via a number of sources, but there are two big ones. The first is the Substance Abuse and Mental Health Services Administration, or SAMHSA. Another big one is the National Institutes of Health, or NIH. There are other potential federal sources out there as well. The next possible source is via state funding. Here it is important to educate your business with the various state sources available. Here a helpful source is the National Association of State Alcohol/Drug Abuse Directors. There are also possible private funding sources for your business. These can be a helpful addition to already preexisting and thriving conditions. The options here are vast, but the basic format is that a private foundation improves the function of a given business by offering additional service of sorts.
Check out the Integrative Addiction Conference Being Held In Austin, Texas
With the financial component planned, the next thing to make sure is that you make wise decisions with those finances. Put simply, you need to make sure that you buy the best services. It is important to maintain the optimal services for the patients and keep them functioning at fully capacity. This is hard to do with addiction clinics, because there is far more research out there corresponding to successful treatments for general mental disorders than there is for those with substance abuse issues. Be this as it may, topics like these will be adequately addressed at the Integrative Addiction Conference. They are experts of their field will speak in depth on these matters.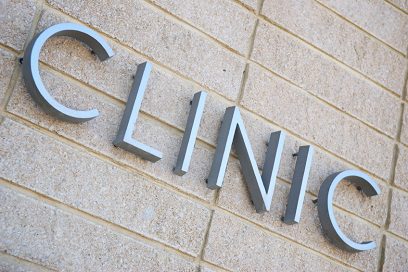 Finally, the last principle is to design your business model around optimal performance of the employees. A smart approach is to design contracts which make sure the structural integrity of the program remains strong. You can achieve this by making your contracts performance-based. As a long term result, the forefront of concern, being the patient's health, remains the number one incentive. The strategic planning of purchasing performance based services sets the foundation in place to be able to achieve this.
In summation, there are some important components that keep a successful integrative addiction business running properly. One of the most important factors to consider is the financial component. The number one concern of any successful integrative addiction business is that of the well-being of the patient. However, successful financial backing is the only way to achieve this goal, and keep it going, long term. Therefore five financial guiding principles of cooperative purchasing, understanding the population, attaining your finances, buying the best services and keeping them the best, and designing a performance-driven business model for your employees. All of these components make the necessary conditions for a flourishing and profitable addiction clinic.