FOR IMMEDIATE RELEASE
Dr. Dalal Akoury Interviews Charlie Sheen on Testosterone Use & Misuse
JOHNSON CITY, TN, October 26, 2023 / AWAREmed Health and Wellness Resource Center /

In an illuminating conversation with Golden Globe-winning actor Charlie Sheen, Dr. Dalal Akoury, M.D. delved deep into the topic of testosterone use and misuse. The interview candidly covered Sheen's HIV diagnosis and its interrelation with hormonal imbalances, shedding light on an issue many men grapple with.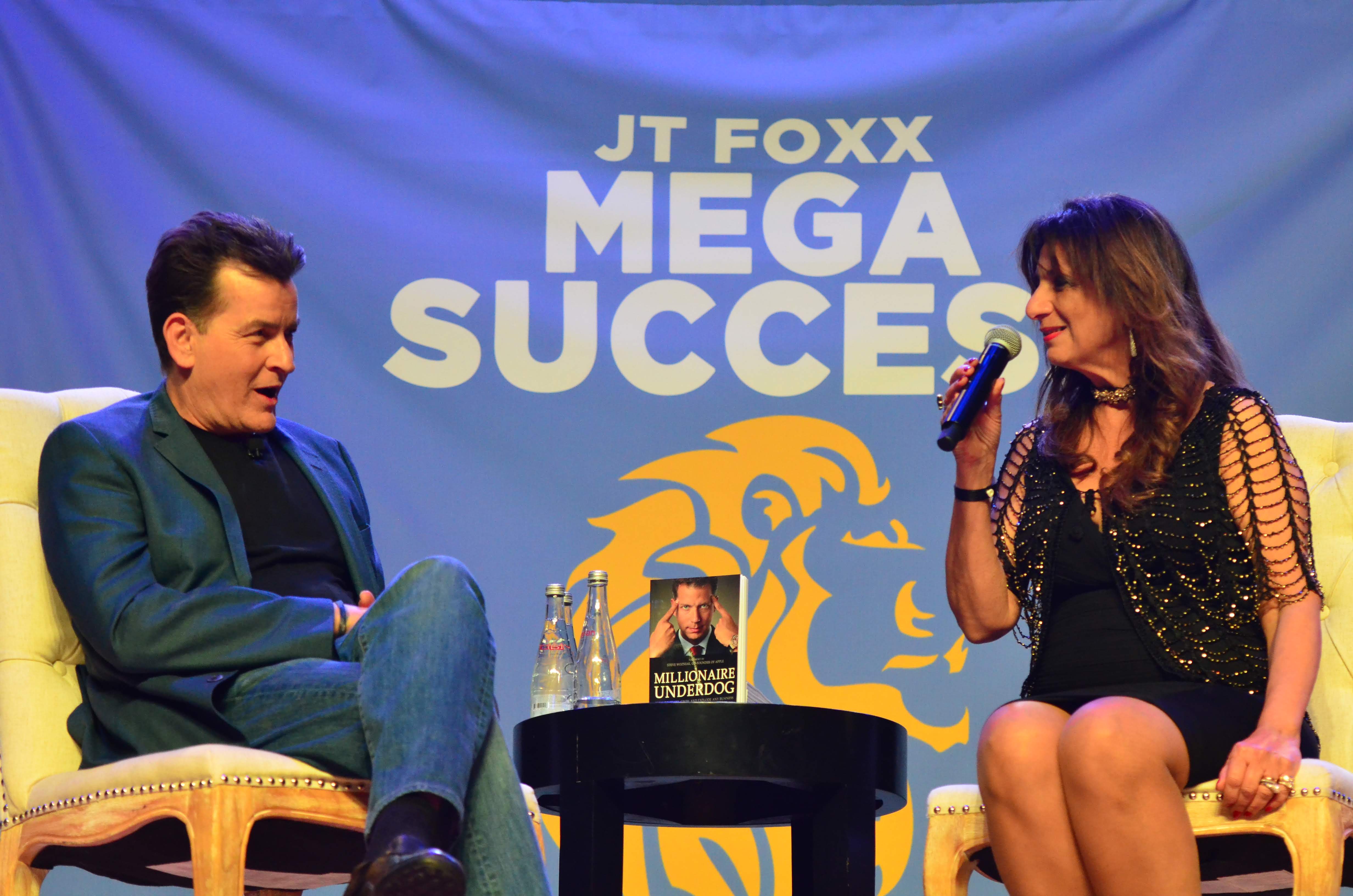 Dr. Dalal Akoury, M.D., a respected figure in the medical field, specializes in functional medicine and hormonal imbalances. The Founder of AWAREmed Health and Wellness Resource Center, which sees patients from all around the world, Dr. Akoury is dedicated to offering "Whole-istic" solutions for wellness and vitality.
With the alarming rate of testosterone misuse in society, especially among the male population, there's a pressing need for education and awareness. Coupled with the fact that HIV patients frequently experience testosterone deficiency, the conversation aims to not only raise awareness but to guide individuals to the right solutions.
The interview, which took place at JT Foxx's Mega Success event, brought attention to AWAREmed's unique approach to addressing hormonal imbalances in men.
Those interested can learn more about Dr. Akoury and her groundbreaking work at AWAREmed.
Dr. Dalal Akoury's clinic, AWAREmed, offers a "Whole-istic" treatment protocol that blends all modalities of medicine, past, present and future. Men experiencing hormonal imbalances are guided to reclaim their youthful vigor, step back into their confident, alpha-male selves, and lead fulfilling lives. By considering the whole person, AWAREmed designs tailored interventions that restore balance and vitality.
The candid discussion between Charlie Sheen and Dr. Dalal Akoury M.D. unveiled a significant health concern faced by many men: hormonal imbalances, testosterone misuse, and its ties with conditions like HIV. Dr. Akoury's clinic, AWAREmed, stands at the forefront of addressing these challenges, offering holistic solutions for those eager to regain balance, energy, and confidence.
For more insights into AWAREmed's approach, visit their official website.
About Dr. Dalal Akoury
Dr. Dalal Akoury is leading a health revolution—revolving around using food as medicine to support longevity, energy, mental clarity, happiness, and so much more. Dr. Akoury is a practicing Advanced Integrative Medicine physician and an internationally recognized leader, speaker, educator, and advocate in the field of Integrative Medicine. As an internationally known author, Speaker, and Healthcare consultant she gave more than 200 presentations worldwide.
She interviewed many Celebrities including Dr. Mehmet Oz, Oprah, Al Pacino, Mark Wahlberg, Calvin Klein, Vince Vaughn, Stedman Graham, Michael Douglas, 50 Cent, Jillian Michaels, Charlie Sheen, Brooke Shields and many more. Dr. Dalal Akoury has also created Healthcare Franchises including AWAREmed-Express, AWAREmed-360, and AWAREmed Mobile. She is the founder of the HealPreneur Magazine, and Your Health is Wealth TV show. She appeared on many National and International magazine covers and television programs. She is a frequent guest expert on podcasts, radio talk, TV news and talk shows, with more than 60 appearances on ABC, ABC, CBS, and FOX. She is also widely recognized as a wealth & business coach helping to reform, educate, enlighten, and improve healthcare, Wellness, and Healing Business to thrive and grow.
Dr. Akoury is not only living proof of the benefits of stress relief, diet, and exercise, but she is also a world-renowned medical expert who can guide audiences in understanding the fundamentals behind proper stress relief, nutrition, and living well. Dr. Dalal Akoury has turned her passion for Functional Medicine, real food, nutrition, and wellness into activism, working to change our food system on a global scale. Her mission is to help change lives.