Raw Food Plant-Based Food For All
We are passionate about crafting the highest quality, organic plant-based menu and cold-pressed juices. We love what we do and we are thankful every day for the amazing opportunity to feed our vibrant.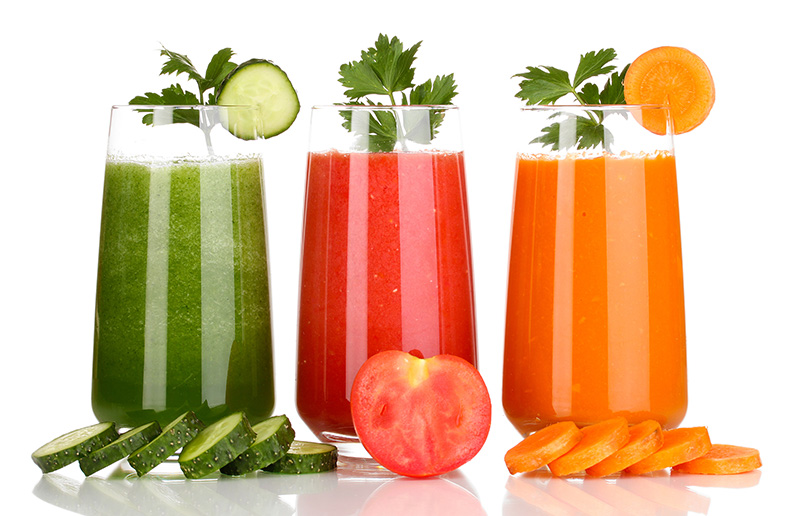 ---
Refuel • Recover • Rebuild
Welcome to AWAREmed Nutrition. Squeeze the most out of life with an organic and energizing drink from freshly squeezed Juices. Each one comes from fresh, organic ingredients carefully blended for a delectable and nutritious beverage. Choose from a variety of our pre- and post-exercise protein-based smoothies or exceptional drinks that stimulate healing and reduce pain. Enjoy one of our cutting-edge recovery and detoxifying treatments. So, stop by AWAREmed and enjoy a healthy boost with every visit!
We offer the finest quality smoothies to match your lifestyle. We are owned and operated by passionate Health and Wellness Doctors who understand the needs of your dynamically active body. Come experience the difference of what our Nutritious Extreme can do for you!
Feel amazing from the inside out!
---
Cleanses
DAILY RENEWAL CLEANSE - For the Health Conscious
Are you simply too rushed for time to feed your body the sustenance it needs to thrive, and still want to eat with the family? The Daily Renewal Cleanse is perfect for you. Though we call it a cleanse, this program was designed to provide all the daily nutrition your body craves! We provide you with five juices each day which you will supplement with a plant-based meal, preferably in the early evening.
AWAREMED CLEANSE - For the Inspired
The AWAREmed Cleanse is a great way to jump-start a new personal health program. In just three short days, you can shed toxins that make you feel sluggish and weighed down. We will guide you through the experience. At the end of your cleanse, you will experience a renewed sense of health, leaving you eager to continue treating your body well!
REVOLUTIONARY CLEANSE - For the Seasoned Cleanser
You are the pro, the elite athlete, the health guru, the body-conscious! We made this cleanse just for you. The Revolutionary Cleanse takes your juice fast to a higher level and delivers pure, unadulterated goodness.
---
Frequently Asked Questions
WHY SHOULD I CLEANSE?
A juice cleanse is a great way to hit the reset button. It not only aids in flushing out toxins and other impurities. A cleanse also helps to replenish deficient levels of vitamins and minerals and lessen our dependence on refined carbohydrates. As you give yourself a break from the heavy work of processing harder-to-digest foods like meat and dairy, it frees up resources in the body for healing and restoration.
HOW DO I CHOOSE A CLEANSE?
Below are brief descriptions of each of our cleanse programs. Note that you can do any of the cleanses for any number of days. Most first-time cleansers choose the AWAREmed Cleanse for three days. It is a palatable mix of vegetables and fruit (mostly veggies) and has enough calories to sustain most even without food for the duration of your cleanse. Please contact us at (423) 430-6170 or online, if you have any questions about which program and what duration would be best for you.
CAN I CUSTOMIZE MY CLEANSE?
Just be sure to keep the emphasis on the green juices as they are the most nutrient-dense, have the least sugars, and are the most alkaline. Acceptable substitutions are additional green juices. The "milks" (e.g., Almond Bliss) are not as essential as the juices, so you can eliminate them altogether or upgrade to straight Almond Milk (a lighter version of Almond Bliss) or Hempfield (a good balance of omega-3 and omega-6 fatty acids for a healthy inflammation response).
---
Phytonutrients
Phytonutrients ("Phyto" means "plant"), which include antioxidants, give fruits and vegetables their radiant colors and are important in the prevention of chronic diseases, most notably cancer. These are compounds that keep us well. Phytonutrients help "turn on" your body's metabolism at the cellular level and regulate hormones that help control appetite. These foods have high levels of antioxidants and disease-preventing compounds.
Most vitamins and phytonutrients are destroyed or damaged when cooked or processed above 130 degrees, so, when you cook your food, you're destroying the nutrients. It's like eating empty foods, or empty calories. Eating fresh, organic Raw fruits and vegetables will increase the vitamins and micronutrients in your diet and you'll feel the difference immediately. Once I started making it a point to eat all of the food I prepared at home, organic, it was shocking to me how untasty food became for me at restaurants. When I would go out and order a salad, it literally tasted like chemicals or plastic. No wonder people aren't excited about eating raw fruits and vegetables. It's because, unless you're eating organic, it doesn't taste right.
I love making a salad with all the different colors because it's so pleasing to the eye. Adding color through Raw foods is both healthy and beautiful. Your whole family will be excited to sit down at the dinner table to see what palette of colors you've created each time.
---
Proteins
"Where do you get your protein?"
From eating plants. We have been programmed to believe that the only source of protein is from meat — Plant-based foods contain plenty of high-quality protein that is actually easier for your body to digest and assimilate. Plant proteins are found inside plant cells, the walls of which are made of the rigid material we call fiber. Fiber passes through our system in a nice, orderly fashion, giving us healthy, regular bowel movements. Animal proteins are loaded with cholesterol, which our bodies aren't well-equipped to break down. It constipates us. When absorbed into our blood, cholesterol makes our blood thick, clogs our arteries, and kills more Americans than anything else. By eating a variety of plants including greens, it is easy to get 100% "complete" protein, including 8 essential amino acids.
Heat damages proteins, causing the amino acid chains to congeal. Damaged protein is unusable and can be harmful to your body, causing inflammation. When food is cooked above 118 F, essential nutrients like vitamins, minerals, and enzymes are lost. Amino acids, the building blocks of protein, begin to deteriorate at that temperature and are completely destroyed at 160 F. Too much protein causes harm, but you almost never hear about that. The American Cancer Society studied 80,000 people over 10 years. Participants who ate meat three times a week or more gained more weight than those who consumed more vegetables.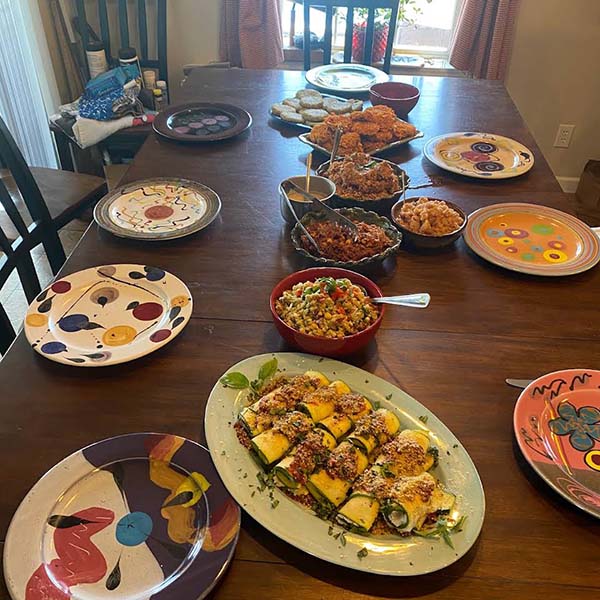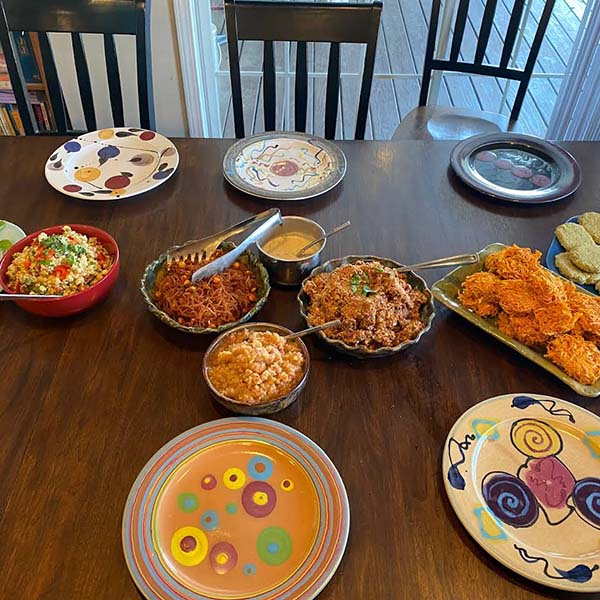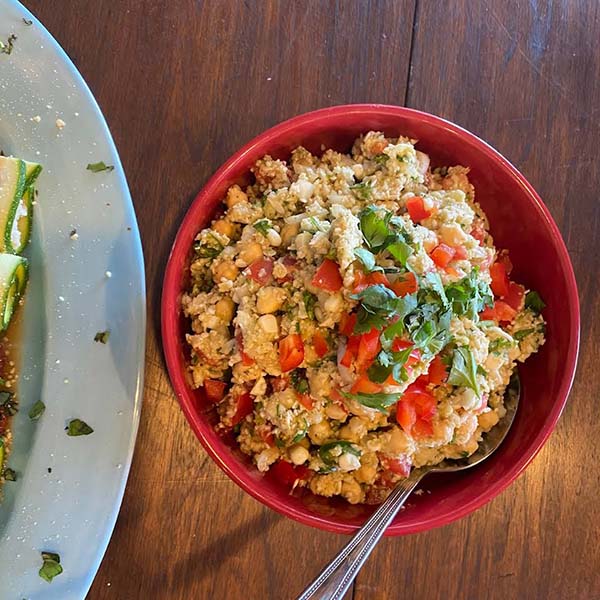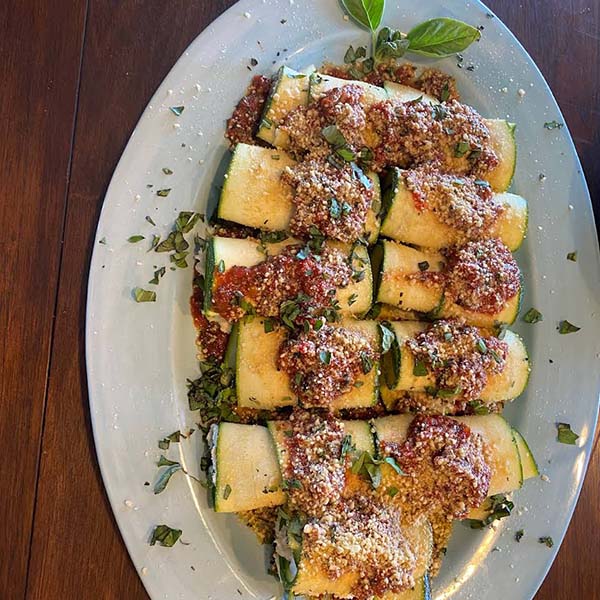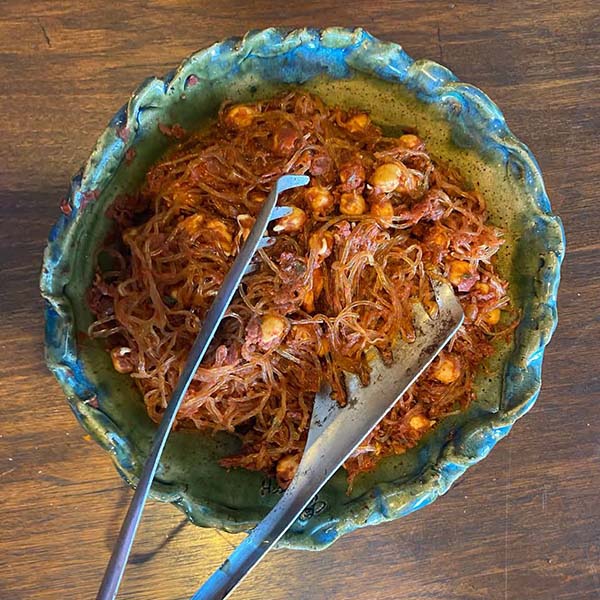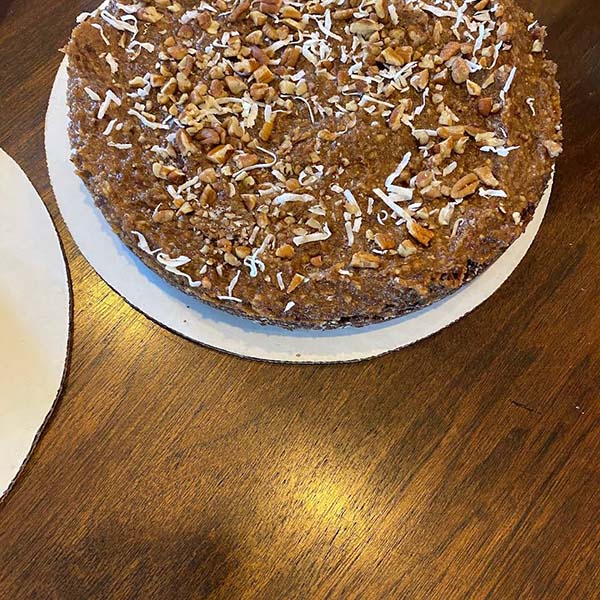 ---
Our Location