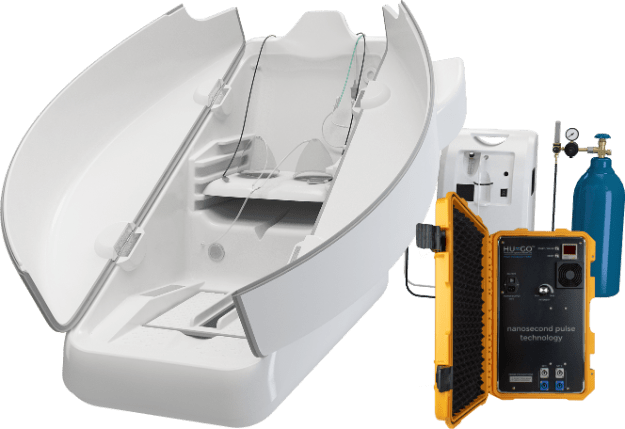 HOCATT stands for "Hyperthermic Ozone and Carbonic Acid Transdermal Technology" and the machine acts as a personal ozone steam sauna, in which patients sit with just their head exposed to the air, while their body receives the benefits of an infusion of ozone, carbon dioxide, steam, photon light and oxygen.
How Does HOCATT Work?
The steam sauna heats up to a comfortable temperature and then carbon dioxide gas (carbonic acid) is infused into the sauna. After this, the carbon dioxide is removed and the sauna is infused with ozone gas. The heat and the carbon dioxide serve to open up the circulation to the skin so that when the ozone gas is infused it is absorbed by the skin into the general circulation.
Includes Infrared Therapy
As steam gently fills the sauna, the Photon infrared light penetrates the skin to help increase blood flow and circulation. Photon breaks any painful inflammatory cycle by dilating small blood and lymphatic vessels. This increase in circulation can result in accelerated healing and pain relief.
Turbocharged with Oxygen Therapy
Throughout the patient's head is outside the ozone steam cabinet and they are given an additional boost by inhaling pure oxygen throughout the 30-minute session. Delivered via two small tubes inserted into the nasal passages, this breath of "fresh air" helps to boost the immune system, reduce stress, boost energy and even fight off cancer.
Benefits of HOCATT
The health benefits of having a session in the HOCATT ozone steam sauna are extensive.
Increases blood circulation
Stimulates antioxidant enzyme production
Improves absorption of nutrients
Improves skin tone
Increases blood oxygen level and metabolism (anti-aging)
Increases core body temperature
Combats and disposes of pathogens and toxins (detox)
Relaxes muscle tension
Increases energy levels
Increases Serotonin levels (relaxing)
Burns up to 600 calories per session
Activates skin tissue
HOCATT is used in our clinic to relieve many chronic health problems.
For an appointment, please call us at (423) 430-6170 or contact us online.
Brain Boost
This detoxifying technology enters your blood stream and lymph system - increasing blood circulation by up to 25% improving brain performance.
Increase Energy
HOCATT is the only device that simultaneously works on ALL major systems in the body and immediately gives you more energy than your body can use.
Detox & Defend
Ozonated steam covers your skin and floods your body with super-oxygen products that binds to toxins and heavy metals and helps remove them.
Save Time
Each session only lasts 30 minutes, allowing you to do everything you need to achieve optimal wellness, vitality, and reach peak performance.
WE SERVE CHAMPIONS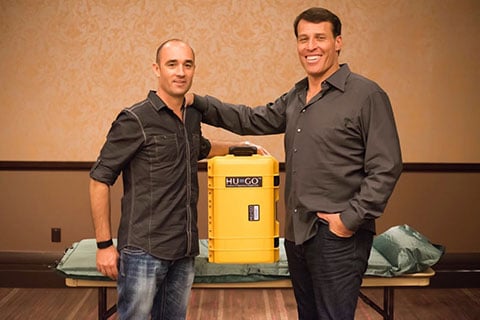 "I use it pretty much every day to charge up my cells so they communicate better, change and improve the circulation in the body and destroy weak cells so they're replaced more quickly among other things."
Tony Robbins
Entrepreneur, Bestselling Author & Speaker
For an appointment, please call us at (423) 430-6170 or contact us online.
---
Our Location