Achieve Stable Erection with PRP Fallus Enhancement: Extreme Sexual Performance for Men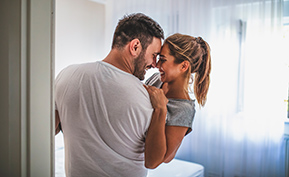 The problems relating to unfulfilled sexual desire and performance in men have been there for a long and it is attributed to the men's inability of having or sustaining a strong and stable erection during intercourse. But today things are changing because we now have the Priapus® Shot which is also known as the PRP Fallus Enhancement®
This is one of many natural thrilling new treatment procedures that uses a person's own blood-derived platelet-rich plasma (PRP). By isolating the PRP and injecting it back into the body, we are allocating these regenerative properties in places where we need growth and rejuvenation.
It is worth appreciating that the moment this is done an immediate increase in girth is evident, however it may take 1-2 weeks to see results. The full benefits are achieved in three months. Most men report an increase in length and girth. Because of the increase in circulation and new capillaries, men who still require PDE5 inhibitors like Viagra, Cialis, or Levitra will actually find that The PRP Fallus Enhancement® will be helpful to their effectiveness.
Just to bring you up to speed with the possible outcome, our previous client/patients have reported the following after receiving The PRP Fallus Enhancement®:
Increased blood flow to the penis
Better quality, firmer, stronger erections
Better sensitivity
Since PRP is derived from your own body, there have never been any reported systemic side effects.
Stable Erection with PRP Fallus Enhancement: How do you know if the PRP Fallus Enhancement® is right for you?
This is a very important concern and I will give you a personal and concerned response, for you to know if this is the right procedure for you, I would request you to schedule your PRP Fallus Enhancement® consultation today at AWAREmed Health and Wellness Resource Center under the able leadership of doctor Dalal Akoury who in her own right is one of the best and vastly experienced professionals in this discipline.
At this facility we have some of the best and most experienced qualified trained physicians who are certified and licensed to administer this innovative new treatment that uses the patient's own blood platelets and growth factors to rejuvenate the penis, allowing more blood flow to the organ, enhance nerve sensitivity, and deliver lasting improvement in sexual function. Remember that our medical providers specialize in helping each patient find a treatment plan that optimally suits their needs and desires. Besides that, we are also very concerned about our ethical guidelines and we will never share your information with or with anyone, we endeavor to keep all our client's information very confidential.
All you need to do on your part to rid yourself of this sexual dysfunction which can be very embarrassing at times and can end your long and hard-earned relationship in just a matter of days is to call doctor Dalal Akoury of AWAREmed health and wellness resource center today and schedule your consultation to find a suitable and convenient treatment plan for you today.
Request Your Appointment Today!
To request your appointment, please call (423) 430-6170 or contact us online today!
---
Our Location