Discover What Awaits You at AWAREmed's Advanced Anti-Aging and Aesthetic Center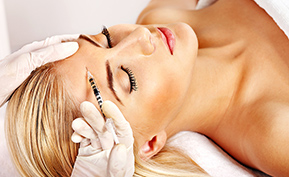 It is our commitment to ensure that your inner beauty is complemented by accentuating your complete outside beauty.
We offer a wide variety of treatments to make you look and feel great.
Get Ready To…
LOOK Great Again!
Lose weight naturally and permanently
Facial tightening and facelift
Hair restoration
Lip enhancement
FEEL Great Again!
Sexy and sexually active
Renewed energy and endurance
Restored, rejuvenated and recharged
Happy and confident
Do YOU Have These Symptoms or Conditions?
Weight gain
Uncontrollable food cravings
Hair loss
Low sex drive, libido or arousal
Depression or mood swings
Sleeplessness
Insomnia
Anxiety
Low energy and fatigue
Body aches and pains
Poor concentration
Short-term memory loss
Female Sexual Issues:
Hormonal changes or imbalance
Menopause
Painful intercourse
Poor Vaginal Lubrication
Reduced Genital Sensation
Anorgasmia (lack of orgasm / climax)
Male Sexual Issues:
Ejaculation Disorders
Erectile Dysfunction / Impotence
Low Testosterone
Sexual Performance Anxiety
Nerve Damage/ Penis Injury
Treat the Above Issues with Our Advanced Procedures and Treatments
---
Just ask others just like you who are back on top again…
---
*** Individual results may vary. Always consult a physician before starting any treatment. Dr. Dalal Akoury, MD is a certified and licensed physician. Testimonials are always displayed with approval from real AWAREmed clients. ***
---
Our Location